Air and Health Quality
With air quality, health and economic consequences are linked, so an intersecting strategy is necessary in large sectors (industrial, transportation, residential-tertiary…). We support you in creating an integrated approach on all these issues, by developing the dual benefits of climate-energy, in France and abroad.
you on the subject of indoor air quality, in connection with sustainable building standards.
I Care & Consult's expertise covers all needs, with state-of-the-art guidance for the planning and implementation of concrete actions by implementing evaluation and scripting tools (monitoring campaign, inventory, modeling…) and differently-scaled sites (small business, corporate, governmental…) and territories (Territorial Climate-Air-Energy Plan, Atmospheric Protection Plan…)
I Care & Consult guides both private companies and public agencies in creating policies to reduce emissions around three key skills: Air Quality, Indoor Air Quality, Socioeconomic and Health Evaluations.
Benoît Bulliot is the contact for the Air and Health Quality division.
External Air Quality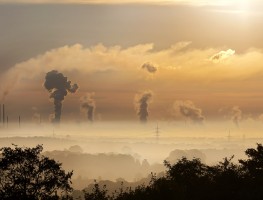 The implementation of policies of emission pollution reduction requires an understanding of the many issues and a multi-level approach. To ensure success, it's essential to identify upstream issues (the territory, the entity, etc…) with precision, so that actions are weighed appropriately, to create an efficient and dynamic strategy. The emissions-reduction strategy, once established, must be put in motion, followed and evaluated.
I Care & Consult works with you to effectively realize your strategies and policies to reduce air-polluting emissions via our various areas of expertise:
In creating benchmark and prospective studies in the public and private sector;
In assisting the client in creating and monitoring strategies and emissions-reduction policies (PPP, SRCAE, PCEAT, Sustainable Cities…);
In the technical mastery of issues: surveying campaigns, metrology, emissions indexing, modeling.
References

Impacts sur la qualité de l'air et des émissions de gaz à effet de serre des installations de valorisation ou de production de méthane

Assistance à maîtrise d'ouvrage pour l'élaboration, l'évaluation, la mise en œuvre et le suivi des Plans de Protection de l'Atmosphère (PACA/Rhône Alpes/Champagne Ardennes/Haute Normandie/Nord Pas de Calais…)

Etude d''impact, scénarisation et modélisation d'un projet autoroutier sur la Qualité de l'Air
Indoor Air Quality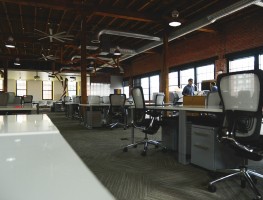 Not taken into account until recently, the quality of indoor air has in recent years become a public health issue. The effect of spending 80-90% of our time in enclosed or semi-enclosed spaces (home, work, school, transportation, etc.) and the different variables' impact on health and comfort are now largely identified. All our living spaces are effected; one need think only of the "Sick Building Syndrome" described by the WHO as "excessive complaints and non-specific symptoms occurring among non-industrial building occupants."
At the heart of the issue, which includes many influencing factors (external influences, the building's usage, etc.), I Care & Consult deployed its expertise to support clients across the many aspects worthy of consideration:
Assessment and evaluation, building- to neighborhood-wide (measuring, modeling…);
Deployment and application of applicable standards or regulations;
Assisting the owner on construction projects (expert advice, modeling…);
Research and development
References

Expertise Qualité de l'Air Ambiant et Intérieur d'un lot (650m²) d'un projet immobilier au standard BREEAM (Bruxelles 2015)

Etude des bonnes pratiques d'amélioration de la qualité de l'air dans les grandes métropoles européennes et mondiales (volet Qualité de l'Air Intérieur ayant conduit à l'analyse d'une cinquantaine d'actions spécifiques)

Etat des lieux de la prise en compte de la qualité de l'air en matière d'urbanisme, à portée international, recommandations et identification des besoins
Health and Socioeconomic Approach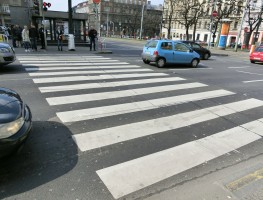 Outdoor air quality, like indoor air quality, is both a health issue and a socioeconomic one. Many studies point out the effects of air pollutants on health (WHO Europe, APHEKOM, CAFE…) and analyses of socioeconomic effects on health are conclusive. In this context, it is important to provide decision-makers with the tools they need to make decisions in this area.
To this end, I Care & Consult will collaborate with you to complete:
Studies on monetization of externalities;
Evaluations of peoples' exposure to air pollution
References

Etudes d'Impact Sanitaire sur projets routiers et d'aménagement

Analyse coût-bénéfices et évaluation de l'impact socio-économique de la mise en œuvre du Plan de Protection de l'Atmosphère de la Région Haute Normandie

Assistance à la mise en œuvre d'un fond de renouvellement d'appareils de chauffage individuel au bois