Funding – Modelling
Environmental Transition (ET) funding, a new challenge for businesses and communities to integrate
Companies and communities are being pressured by their stakeholders to initiate or accelerate their environmental transition.

Funding the environmental transition almost inevitably translates into significant investments. Taking an equity stake in or creating a company, transforming and greening the business model of an existing activity to increase its green share, reducing carbon intensity or financing a 2° strategy, deploying 3rd industrial revolution concepts in a territory, mitigating physical or transition risks, etc.
The European recovery plans will make significant funds available to local authorities and companies, and priority will be given to quality projects.
Before looking for funding, it is essential to model in order to evaluate the economic and financial impact of the planned strategy and therefore to be able to optimise the approach and maximise its return on investment.
Expertise of I Care & Consult
Our expertise in environmental transition funding is organized around four key areas:
Strategic and operational

consulting

A capacity to reflect at different levels: product, site, company, community. From local to international level
Financial and economic modelling as well as creation of customized analysis tools
In-depth knowledge of environmental issues for major economic sectors
Steps to follow for a Successful Environmental Transition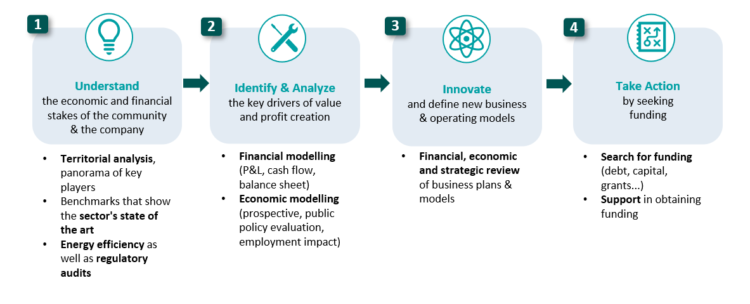 Patrick Foltzenlogel is the contact for the Funding and Modelling division.
Understanding economic and financial issues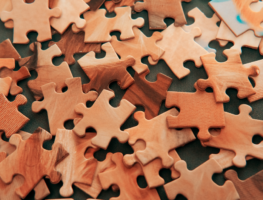 Territorial analysis, panorama of key players
Benchmarks that show the sector's state of the art
Energy efficiency as well as regulatory audits
References

Analysis of the Microgrid offer market potential

Market study and local development of CO2 from methanisate°

Energy efficiency, prioritization of actions based on cashflow
Identify and analyze the key drivers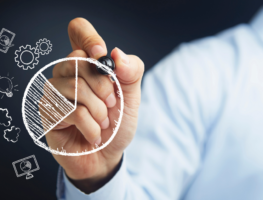 Financial modelling (P&L, cash flow, balance sheet)
Economic modelling (prospective, public policy evaluation, employment impact)
References

Energy and carbon price impact analysis in the financial analysis of investment projects

Financial due diligence in the context of a project to acquire an equity stake in a photovoltaic (PV) shade manufacturer.
Innovate and define new models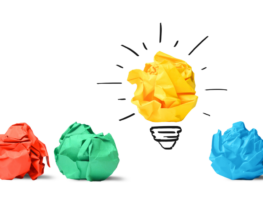 Financial, economic and strategic review of business plans & models
References

The French regions Hauts de France and Grand Est: outlook for the circular economy and energy transition; job impact analyses

Development of profitable business models for the circular economy in the Building and Public Works sector
Take action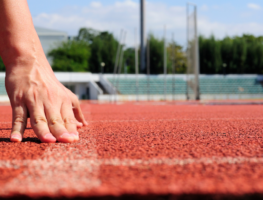 Search for funding (debt, capital, grants…)
Support in obtaining funding
References

Search for funding for more than twenty project leaders

Financing Energy Transition Projects