Nature and living systems
The burden human activity puts on the planet has grown exponentially and is now at levels that involve profound questions; several major pressures weaken our ecosystem and threaten its viability (ultra-intense agriculture, living resource depletion, water pollution…).
This division's areas of expertise have several things in common: the inherent complexity of living systems and the relative newness of scientific analysis of this area, the necessity to think in a systematic manner and the convergence of impact reduction and the creation of value.
Our expertise in Nature and living systems is organized around four key areas: biodiversity, water, sustainable agriculture, and sustainable food production.
Nathalie Launay is is the contact for the Nature and living systems division.
Biodiversity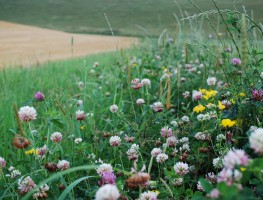 Since 2010, the International Year of Biodiversity – the outlet for raising awareness of issues related to mankind – biodiversity has evolved rapidly. If human activities benefit numerous aspects of biodiversity, they are also principal causes of its losses. All organizations interact with biodiversity. Easement appurtenant, removing natural resources, fragmentation of ecosystems… The links are of varying importance and varying directness. The challenge for every organization is to identify which specific biodiversity links (impacts, dependencies) should be integrated into its strategy.
I Care & Consult positioned itself very early in this area, and regularly works with experts in biodiversity. I Care's biodiversity strategies utilize these approaches:
Biodiversity strategy: the definition and evaluation of biodiversity strategies for public and private institutions (I Care has particular expertise in this field, and was commissioned by the Minister of Ecology to work on the SNB – France's National Strategy for Biodiversity);
Biodiversity at the site level: analysis of ecological issues at play in a facility or the analysis of biodiversity across multiple sites;
Biodiversity in products or services: diagnostics examining biodiversity in the corporate value chain, evaluations of biodiversity in life-cycle assessments.
Implementation of a biodiversity strategy within the company: creation of educational tools (training, guidelines), to help internal organization, integration of biodiversity in purchasing policy…
Water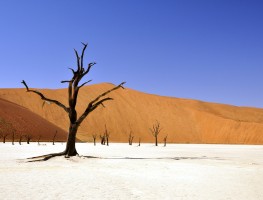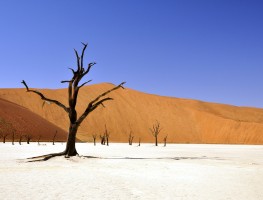 Despite its seemingly plentiful availability, water resource tensions are rising. As with all natural resources, this is a trend growing out of scarcity, or rather the increasing cost of accessing water, which is strongly affected by climate change.
Two major issues are clear: water consumption and water pollution.
I Care & Consult works with you to make progress in these two areas: first, identifying and quantifying the risks of consumption and water pollution on your sites and in your products, then by proposing reduction action plans and assisting you in their implementation.
Sustainable Agriculture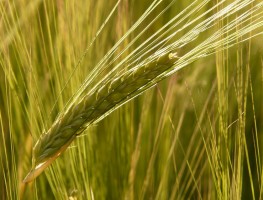 Following World War II, in Europe – and especially in France – all agricultural stakeholders worked together to develop a form of agriculture that first allowed food self-sufficiency, then created value for exportation. Thus for several decades, the key word was "productivity" and the main objective was the maximization of returns. This resulted in a significant intensification of agricultural activity with massive use of chemicals (fertilizers and pesticides for plants, antibiotics for animals), and the mechanization of farm work.
In the late 1990s, we were suddenly faced with the limits of this kind of intensive agriculture, notably:
At the environmental level: global warming and the degradation of air quality (agriculture now accounts for 20% of greenhouse gas emissions in France), scarcity and pollution of water resources, erosion, pollution and nutrient depletion of agricultural soil, damage to living organisms and biodiversity loss.
At the socioeconomic level: the capping of agricultural yields, increasing farms' dependence on fossil fuels and imported proteins, the depletion of human resources due to a lack of jobs and the economic and regulatory problems involved with taking over farms.
So it has become essential to develop a more sustainable agricultural model, combining environmental performance, economic efficiency, social equity, and respect for human health while addressing 21st-century food issues, both quantitive and qualitative.
With its expertise and its multidisciplinary team, I Care & Consult actively participates in the development of sustainable agriculture and proposes:
For clients in the public sector: guide in the crafting and conduct of public policies that are realistic in the short term, ambition in their medium/long term, visible and understood by all stakeholders, and finally clear and consistent.
For clients in the private sector: guide in building concrete yet tailor-made strategies to (i) adapt themselves and anticipate regulations, (ii) implement solutions that reduce both their cost and environmental footprint, and (iii) create value by seizing the new opportunities offered by sustainable development.
Sustainable Food Production
Local farming, health effects, food waste reduction…consumers are assessing the impact of their choices, looking for greater consistency, and increasingly they are getting it: for themselves, for producers, and for the planet. Sustainability expectations impinge upon an already-long list of criteria: quality, traceability, safety, hygiene, nutrition, and of course price. The challenge goes beyond a one-time sale of an organic or local product; it is a project for professionals with a complex understanding of the market, in collaboration with stakeholders, and capable of pedagogy and communication.
In the catering segment, I Care & Consult has partnered with ERES, an industry expert, to create a consulting plan for sustainable food, to support owners and professionals along three lines:
Anticipating regulations: waste plan, greenhouse gas effect status, signage…
Save money: reducing food waste, transportation, sites and flows, energy…
Stand out from the competition: environmental performance diagnostics, quantification of environmental impacts on prices (agricultural sector), environmental assessment…