We continue to develop the Corporate Biodiversity Footprint methodology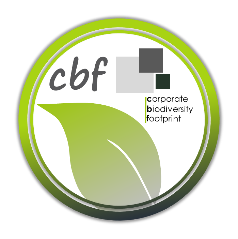 Following the successful launch of the Product Biodiversity Footprint (PBF) tool, we continue developing crucial methodologies to assess the impact on biodiversity, but this time – of financial and corporate sovereign assets.
Therefore, the first Scientific Committee of the Corporate Biodiversity Footprint (CBF) was held earlier this spring, bringing together several international experts to guide the development of CBF and ensure alignment with international initiatives.
We warmly thank the participants for their participation and insightful feedback!
Katie Leach from UNEP World Conservation Monitoring Centre (UNEP WCMC)
Juliette Pugliesi from WWF
Romain Julliard from The French National Museum of Natural History (MNHN)
Mark Goedkoop, from PRé Consulting
Philippe Osset from SCORE and LCA
Julie Raynaud, independent sustainability consultant
I Care supports Iceberg Data Lab, the natural capital expert, in the methodological development of Corporate Biodiversity Footprint – the methodology for measuring the biodiversity footprint of financial and corporate sovereign assets.
Click here to read more about the Product Biodiversity Footprint (PBF), the previously developed methodology with our partner Sayari, which follows the same goal of calculating the biodiversity footprint of a product.